Tax Briefs
Home green home: Save tax by saving energy

"Going green" at home — whether it's your principal residence or a second home — can reduce your tax bill in addition to your energy bill, all while helping the environment, too. The catch is that, to reap all three benefits, you need to buy and install certain types of renewable energy equipment in the home.
Invest in green and save green
For 2018 and 2019, you may be eligible for a tax credit of 30% of expenditures (including costs for site preparation, assembly, installation, piping, and wiring) for installing the following types of renewable energy equipment:
Qualified solar electricity generating equipment and solar water heating equipment,
Qualified wind energy equipment,
Qualified geothermal heat pump equipment, and
Qualified fuel cell electricity generating equipment (limited to $500 for each half kilowatt of fuel cell capacity).
Because these items can be expensive, the credits can be substantial. To qualify, the equipment must be installed at your U.S. residence, including a vacation home — except for fuel cell equipment, which must be installed at your principal residence. You can't claim credits for equipment installed at a property that's used exclusively as a rental.
To qualify for the credit for solar water heating equipment, at least 50% of the energy used to heat water for the property must be generated by the solar equipment. And no credit is allowed for solar water heating equipment unless it's certified for performance by the nonprofit Solar Rating & Certification Corporation or a comparable entity endorsed by the state in which your residence is located. (Keep this certification with your tax records.)
The credit rate for these expenditures is scheduled to drop to 26% in 2020 and then to 22% in 2021. After that, the credits are scheduled to expire.
Document and explore
As with all tax breaks, documentation is key when claiming credits for green investments in your home. Keep proof of how much you spend on qualifying equipment, including any extra amounts for site preparation, assembly and installation. Also keep a record of when the installation is completed, because you can claim the credit only for the year when that occurs.
Be sure to look beyond the federal tax credits and explore other ways to save by going green. Your green home investments might also be eligible for state and local tax benefits, subsidized state and local financing deals, and utility company rebates.
To learn more about federal, state and local tax breaks available for green home investments, contact us.
© 2018
_____________________________________________________________________
Keep an eye out for extenders legislation
The pieces of tax legislation garnering the most attention these days are the Tax Cuts and Jobs Act (TCJA) signed into law last December and the possible "Tax Reform 2.0" that Congress might pass this fall. But for certain individual taxpayers, what happens with "extenders" legislation is also important.
Recent history
Back in December of 2015, Congress passed the PATH Act, which made a multitude of tax breaks permanent. However, there were a few valuable breaks for individuals that it extended only through 2016. The TCJA didn't address these breaks, but they were retroactively extended through December 31, 2017, by the Bipartisan Budget Act of 2018 (BBA), which was signed into law on February 9, 2018.
Now the question is whether Congress will extend them for 2018 and, if so, when. In July, House Ways and Means Committee Chair Kevin Brady (R-TX) released a broad outline of what Tax Reform 2.0 legislation may contain. And he indicated that it probably wouldn't include the so-called "extenders" but that they would likely be addressed by separate legislation.
Mortgage insurance and loan forgiveness
Under the BBA, through 2017, you could treat qualified mortgage insurance premiums as interest for purposes of the mortgage interest deduction. This was an itemized deduction that phased out for taxpayers with AGI of $100,000 to $110,000.
The BBA likewise extended through 2017 the exclusion from gross income for mortgage loan forgiveness. It also allowed the exclusion to apply to mortgage forgiveness that occurs in 2018 as long as it's granted pursuant to a written agreement entered into in 2017. So even if this break isn't extended, you might still be able to benefit from it on your 2018 income tax return.
Tuition and related expenses
Also available through 2017 under the BBA was the above-the-line deduction for qualified tuition and related expenses for higher education. It was capped at $4,000 for taxpayers whose adjusted gross income (AGI) didn't exceed $65,000 ($130,000 for joint filers) or, for those beyond those amounts, $2,000 for taxpayers whose AGI didn't exceed $80,000 ($160,000 for joint filers).
You couldn't take the American Opportunity credit, its cousin the Lifetime Learning credit and the tuition deduction in the same year for the same student. If you were eligible for all three breaks, the American Opportunity credit would typically be the most valuable in terms of tax savings.

But in some situations, the AGI reduction from the tuition deduction might prove more beneficial than taking the Lifetime Learning credit. For example, a lower AGI might help avoid having other tax breaks reduced or eliminated due to AGI-based phaseouts.
Still time . . .
There's still plenty of time for Congress to extend these breaks for 2018. And, if you qualify and you haven't filed your 2017 income tax return yet, there's even still time to take advantage of these breaks on that tax return. The deadline for individual extended 2017 returns is October 15, 2018. Contact us with questions about these breaks and whether you can benefit.
© 2018
_____________________________________________________________________
Business deductions for meal, vehicle and travel expenses: Document, document, document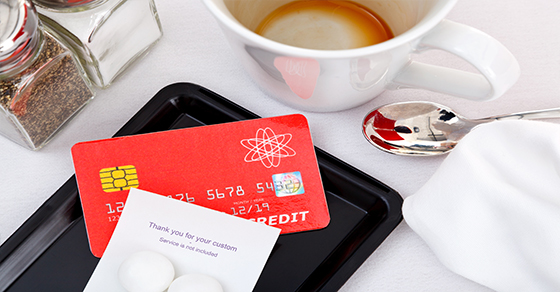 Meal, vehicle and travel expenses are common deductions for businesses. But if you don't properly document these expenses, you could find your deductions denied by the IRS.
A critical requirement
Subject to various rules and limits, business meal (generally 50%), vehicle and travel expenses may be deductible, whether you pay for the expenses directly or reimburse employees for them. Deductibility depends on a variety of factors, but generally the expenses must be "ordinary and necessary" and directly related to the business.
Proper documentation, however, is one of the most critical requirements. And all too often, when the IRS scrutinizes these deductions, taxpayers don't have the necessary documentation.
What you need to do
Following some simple steps can help ensure you have documentation that will pass muster with the IRS:
Keep receipts or similar documentation. You generally must have receipts, canceled checks or bills that show amounts and dates of business expenses. If you're deducting vehicle expenses using the standard mileage rate (54.5 cents for 2018), log business miles driven.
Track business purposes. Be sure to record the business purpose of each expense. This is especially important if on the surface an expense could appear to be a personal one. If the business purpose of an expense is clear from the surrounding circumstances, the IRS might not require a written explanation — but it's probably better to err on the side of caution and document the business purpose anyway.
Require employees to comply. If you reimburse employees for expenses, make sure they provide you with proper documentation. Also be aware that the reimbursements will be treated as taxable compensation to the employee (and subject to income tax and FICA withholding) unless you make them via an "accountable plan."
Don't re-create expense logs at year end or when you receive an IRS deficiency notice. Take a moment to record the details in a log or diary at the time of the event or soon after. The IRS considers timely kept records more reliable, plus it's easier to track expenses as you go than try to re-create a log later. For expense reimbursements, require employees to submit monthly expense reports (which is also generally a requirement for an accountable plan).
Addressing uncertainty
You've probably heard that, under the Tax Cuts and Jobs Act, entertainment expenses are no longer deductible. There's some debate as to whether this includes business meals with actual or prospective clients. Until there's more certainty on that issue, it's a good idea to document these expenses. That way you'll have what you need to deduct them if Congress or the IRS provides clarification that these expenses are indeed still deductible.
For more information about what meal, vehicle and travel expenses are and aren't deductible — and how to properly document deductible expenses — please contact us.
© 2018
______________________________________________________________________
Close-up on the new QBI deduction's wage limit

The Tax Cuts and Jobs Act (TCJA) provides a valuable new tax break to noncorporate owners of pass-through entities: a deduction for a portion of qualified business income (QBI). The deduction generally applies to income from sole proprietorships, partnerships, S corporations and, typically, limited liability companies (LLCs). It can equal as much as 20% of QBI. But once taxable income exceeds $315,000 for married couples filing jointly or $157,500 for other filers, a wage limit begins to phase in.
Full vs. partial phase-in
When the wage limit is fully phased in, at $415,000 for joint filers and $207,500 for other filers, the QBI deduction generally can't exceed the greater of the owner's share of:
50% of the amount of W-2 wages paid to employees during the tax year, or
The sum of 25% of W-2 wages plus 2.5% of the cost of qualified business property (QBP).
When the wage limit applies but isn't yet fully phased in, the amount of the limit is reduced and the final deduction is calculated as follows:
The difference between taxable income and the applicable threshold is divided by $100,000 for joint filers or $50,000 for other filers.
The resulting percentage is multiplied by the difference between the gross deduction and the fully wage-limited deduction.
The result is subtracted from the gross deduction to determine the final deduction.
Some examples
Let's say Chris and Leslie have taxable income of $600,000. This includes $300,000 of QBI from Chris's pass-through business, which pays $100,000 in wages and has $200,000 of QBP. The gross deduction would be $60,000 (20% of $300,000), but the wage limit applies in full because the married couple's taxable income exceeds the $415,000 top of the phase-in range for joint filers. Computing the deduction is fairly straightforward in this situation.
The first option for the wage limit calculation is $50,000 (50% of $100,000). The second option is $30,000 (25% of $100,000 + 2.5% of $200,000). So the wage limit — and the deduction — is $50,000.
What if Chris and Leslie's taxable income falls within the phase-in range? The calculation is a bit more complicated. Let's say their taxable income is $400,000. The full wage limit is still $50,000, but only 85% of the full limit applies:
($400,000 taxable income - $315,000 threshold)/$100,000 = 85%
To calculate the amount of their deduction, the couple must first calculate 85% of the difference between the gross deduction of $60,000 and the fully wage-limited deduction of $50,000:
($60,000 - $50,000) × 85% = $8,500
That amount is subtracted from the $60,000 gross deduction for a final deduction of $51,500.
That's not all
Be aware that another restriction may apply: For income from "specified service businesses," the QBI deduction is reduced if an owner's taxable income falls within the applicable income range and eliminated if income exceeds it. Please contact us to learn whether your business is a specified service business or if you have other questions about the QBI deduction.
© 2018
_____________________________________________________________________
3 traditional midyear tax planning strategies for individuals that hold up post-TCJA

With its many changes to individual tax rates, brackets and breaks, the Tax Cuts and Jobs Act (TCJA) means taxpayers need to revisit their tax planning strategies. Certain strategies that were once tried-and-true will no longer save or defer tax. But there are some that will hold up for many taxpayers. And they'll be more effective if you begin implementing them this summer, rather than waiting until year end. Take a look at these three ideas, and contact us to discuss what midyear strategies make sense for you.
1. Look at your bracket
Under the TCJA, the top income tax rate is now 37% (down from 39.6%) for taxpayers with taxable income over $500,000 (single and head-of-household filers) or $600,000 (married couples filing jointly). These thresholds are higher than for the top rate in 2017 ($418,400, $444,550 and $470,700, respectively). So the top rate might be less of a concern.
However, singles and heads of households in the middle and upper brackets could be pushed into a higher tax bracket much more quickly this year. For example, for 2017 the threshold for the 33% tax bracket was $191,650 for singles and $212,500 for heads of households. For 2018, the rate for this bracket has been reduced slightly to 32% — but the threshold for the bracket is now only $157,500 for both singles and heads of households.
So a lot more of these filers could find themselves in this bracket. (Fortunately for joint filers, their threshold for this bracket has increased from $233,350 to $315,000.)
If you expect this year's income to be near the threshold for a higher bracket, consider strategies for reducing your taxable income and staying out of the next bracket. For example, you could take steps to accelerate deductible expenses.
But carefully consider the changes the TCJA has made to deductions. For example, you might no longer benefit from itemizing because of the nearly doubled standard deduction and the reduction or elimination of certain itemized deductions. For 2018, the standard deduction is $12,000 for singles, $18,000 for heads of households and $24,000 for joint filers.
2. Incur medical expenses
One itemized deduction the TCJA has retained and — temporarily — enhanced is the medical expense deduction. If you expect to benefit from itemizing on your 2018 return, take a look at whether you can accelerate deductible medical expenses into this year.
You can deduct only expenses that exceed a floor based on your adjusted gross income (AGI). Under the TCJA, the floor has dropped from 10% of AGI to 7.5%. But it's scheduled to return to 10% for 2019 and beyond.
Deductible expenses may include:
Health insurance premiums,
Long-term care insurance premiums,
Medical and dental services and prescription drugs, and
Mileage driven for health care purposes.
You may be able to control the timing of some of these expenses so you can bunch them into 2018 and exceed the floor while it's only 7.5%.

3. Review your investments
The TCJA didn't make changes to the long-term capital gains rate, so the top rate remains at 20%. However, that rate now kicks in before the top ordinary-income tax rate. For 2018, the 20% rate applies to taxpayers with taxable income exceeding $425,800 (singles), $452,400 (heads of households), or $479,000 (joint filers).
If you've realized, or expect to realize, significant capital gains, consider selling some depreciated investments to generate losses you can use to offset those gains. It may be possible to repurchase those investments, so long as you wait at least 31 days to avoid the "wash sale" rule.
You also may need to plan for the 3.8% net investment income tax (NIIT). It can affect taxpayers with modified AGI (MAGI) over $200,000 for singles and heads of households, $250,000 for joint filers. You may be able to lower your tax liability by reducing your MAGI, reducing net investment income or both.
© 2018
______________________________________________________________________
Does your business have to begin collecting sales tax on all out-of-state online sales?
You've probably heard about the recent U.S. Supreme Court decision allowing state and local governments to impose sales taxes on more out-of-state online sales. The ruling in South Dakota v. Wayfair, Inc. is welcome news for brick-and-mortar retailers, who felt previous rulings gave an unfair advantage to their online competitors. And state and local governments are pleased to potentially be able to collect more sales tax.
But for businesses with out-of-state online sales that haven't had to collect sales tax from out-of-state customers in the past, the decision brings many questions and concerns.
What the requirements used to be
Even before Wayfair, a state could require an out-of-state business to collect sales tax from its residents on online sales if the business had a "substantial nexus" — or connection — with the state. The nexus requirement is part of the Commerce Clause of the U.S. Constitution.
Previous Supreme Court rulings had found that a physical presence in a state (such as retail outlets, employees or property) was necessary to establish substantial nexus. As a result, some online retailers have already been collecting tax from out-of-state customers, while others have not had to.
What has changed
In Wayfair, South Dakota had enacted a law requiring out-of-state retailers that made at least 200 sales or sales totaling at least $100,000 in the state to collect and remit sales tax. The Supreme Court found that the physical presence rule is "unsound and incorrect," and that the South Dakota tax satisfies the substantial nexus requirement.
The Court said that the physical presence rule puts businesses with a physical presence at a competitive disadvantage compared with remote sellers that needn't charge customers for taxes.
In addition, the Court found that the physical presence rule treats sellers differently for arbitrary reasons. A business with a few items of inventory in a small warehouse in a state is subject to sales tax on all of its sales in the state, while a business with a pervasive online presence but no physical presence isn't subject to the same tax for the sales of the same items.
What the decision means
Wayfair doesn't necessarily mean that you must immediately begin collecting sales tax on online sales to all of your out-of-state customers. You'll be required to collect such taxes only if the particular state requires it. Some states already have laws on the books similar to South Dakota's, but many states will need to revise or enact legislation.
Also keep in mind that the substantial nexus requirement isn't the only principle in the Commerce Clause doctrine that can invalidate a state tax. The others weren't argued in Wayfair, but the Court observed that South Dakota's tax system included several features that seem designed to prevent discrimination against or undue burdens on interstate commerce, such as a prohibition against retroactive application and a safe harbor for taxpayers who do only limited business in the state.
Please contact us with any questions you have about sales tax collection requirements.
© 2018
______________________________________________________________________
A review of significant TCJA provisions affecting small businesses



Now that small businesses and their owners have filed their 2017 income tax returns (or filed for an extension), it's a good time to review some of the provisions of the Tax Cuts and Jobs Act (TCJA) that may significantly impact their taxes for 2018 and beyond. Generally, the changes apply to tax years beginning after December 31, 2017, and are permanent, unless otherwise noted.
Corporate taxation
Replacement of graduated corporate rates ranging from 15% to 35% with a flat corporate rate of 21%
Replacement of the flat personal service corporation (PSC) rate of 35% with a flat rate of 21%
Repeal of the 20% corporate alternative minimum tax (AMT)
Pass-through taxation
Drops of individual income tax rates ranging from 0 to 4 percentage points (depending on the bracket) to 10%, 12%, 22%, 24%, 32%, 35% and 37% — through 2025
New 20% qualified business income deduction for owners — through 2025
Changes to many other tax breaks for individuals — generally through 2025
New or expanded tax breaks
Doubling of bonus depreciation to 100% and expansion of qualified assets to include used assets — effective for assets acquired and placed in service after September 27, 2017, and before January 1, 2023
Doubling of the Section 179 expensing limit to $1 million and an increase of the expensing phaseout threshold to $2.5 million (these amounts will be indexed for inflation after 2018)
New tax credit for employer-paid family and medical leave — through 2019
Reduced or eliminated tax breaks
New disallowance of deductions for net interest expense in excess of 30% of the business's adjusted taxable income (exceptions apply)
New limits on net operating loss (NOL) deductions
Elimination of the Section 199 deduction, also commonly referred to as the domestic production activities deduction or manufacturers' deduction — effective for tax years beginning after December 31, 2017, for noncorporate taxpayers and for tax years beginning after December 31, 2018, for C corporation taxpayers
New rule limiting like-kind exchanges to real property that is not held primarily for sale (generally no more like-kind exchanges for personal property)
New limitations on excessive employee compensation
New limitations on deductions for certain employee fringe benefits, such as entertainment and, in certain circumstances, meals and transportation
Don't wait to start 2018 tax planning

This is only a sampling of some of the most significant TCJA changes that will affect small businesses and their owners beginning this year, and additional rules and limits apply. The combined impact of these changes should inform which tax strategies you and your business implement in 2018, such as how to time income and expenses to your tax advantage. The sooner you begin the tax planning process, the more tax-saving opportunities will be open to you. So don't wait to start; contact us today.

© 2018