Contact Us
Randall K. Koski, CPA
Shareholder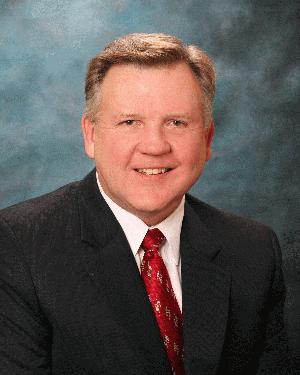 Phone 402-445-4040 ext. 206
Email
Loading Email...
Randall K. Koski, CPA, graduated with honors from Midland Lutheran College with a Bachelor of Arts Degree in Business Administration and a minor in economics.
Randy began to work with clients in the businesses of agriculture, health care, and manufacturing at his first position in public accounting in the Onawa and Sioux City, Iowa offices of Williams & Company. He then spent several years with Goracke & Wilcox in Omaha prior to starting his own accounting practice in 1986. Koski Professional Group now employs a staff of fifteen, including 13 CPAs or CPA candidates.
Randy is a member of the American Institute of Certified Public Accountants, the AICPA Taxation Committee, the Accounting Research Association, the Nebraska Society of Certified Public Accountants, and served as Chairman of the Continuing Education Committee of the Nebraska Society. He is a member of the professional division of the Phi Beta Lambda business association and served on the Business Advisory Board of the Midland Lutheran College chapter. Randy has also served on the Government Relations Committee and the Reimbursement Committee of the Nebraska Health Care Association.
Randy served as a director and officer on the Board of Directors of the Midland Lutheran College Athletic Boosters and the Midland Lutheran College Alumni Association. He also served as a trustee and as Vice-Chairman of the Midland Lutheran College Board of Trustees. Randy is a director and past treasurer of the board of directors of Kicks for a Cure, Inc., a charity that organizes a women's soccer tournament and raises funds for cancer research. He also served as the Chairman of the Board of Directors of the Heartland Foundation (Heartland School, Omaha, Nebraska) and serves as a trustee of the Nebraska Independent College Foundation.
In addition to supporting the clients and staff of Koski Professional Group in the traditional accounting, auditing, tax and reimbursement work of the firm, Randy devotes substantial time to estate, gift, and retirement planning; business succession planning; acquisitions and mergers, particularly by consolidated groups; and major capital transactions, such as large asset purchases, refinancing of debt, and purchases and sales of a business or a segment of a business.