Contact Us
Kelli S. Hauschild, CPA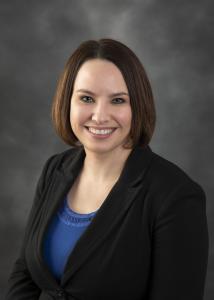 Phone 402-445-4040 ext. 220
Email
Loading Email...
Kelli S. Hauschild, CPA, graduated with honors from Midland Lutheran College with a Bachelor of Science Degree in Business Administration with concentrations in Accounting and Management and a Bachelor of Arts Degree in Economics. Kelli joined Koski Professional Group, P.C. in 2008. In 2011, Kelli received her Masters Degree in Professional Accounting from Midland University.
Kelli has experience performing the following services:
Compilation, review, and audit of financial statements for nonpublic closely held businesses, not-for-profit organizations, and high wealth individuals
Medicaid and Medicare cost reporting, analysis, cost rebasing, adjustment review, appeals consulting, and reimbursement consulting
Tax return planning, consulting, and compliance for closely held businesses, trusts, not-for-profit organizations, and individuals
Gift tax compliance
Accounting method changes
Bookkeeping services
Kelli has experience in various industries including the following:
Health care including home care agencies, hospice agencies, doctor offices, wellness centers, and long-term care facilities including freestanding nursing facilities, nursing facilities with assisted living or independent living, and continuing care retirement communities
Dealerships
Agriculture
Financial Advisors, Insurance Representatives, and Investment Companies
Manufacturing
Retailers

Kelli is a registered tax professional with the Internal Revenue Service and a member of the Nebraska Society of Certified Public Accountants. Kelli is a member of the Iowa, Kansas, Missouri, and Nebraska Healthcare Associations, LeadingAge Kansas, and Heartland Women's Network networking group. Kelli has also been a panelist for Expanding Your Horizons and is a past Treasurer of Omaha Business Women's Network networking group. In 2017, Kelli will be on the reimbursement committee of the Nebraska Healthcare Association.